India is a maritime power since the ancient days. There were trade and commercial activities between the Indian states and other countries. The countries like Italy, Greece, Turkey, Iran, Iraq, Egypt, Yemen, Somalia and Ethiopia were having trade with states on the western coasts of India. The states on the western coast of India were Saurashtra, Kutch, Kankan and Kerala, were active in maritime trade. The countries like Myanmar, Thailand, Cambodia, Laos, Vietnam, Malaysia, China, Indonesia, Sri Lanka and Japan were having trading links with stated of eastern coast of India. The eastern states of India were Banga, Kalinga, Andhra and Chola. The present day Bengal, Odisha, Andhra and Tamil Nadu are the coastal states having maritime trade with south-east Asia, Sri Lanka, china and japan.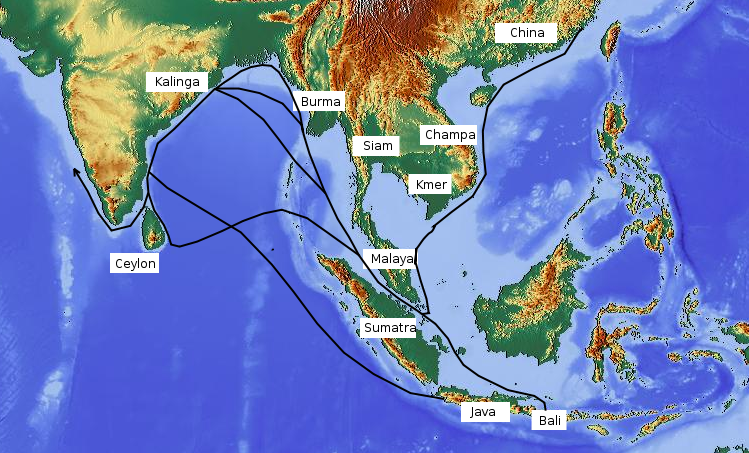 The states of West Bengal were known as Banga and Gauda. The state of Odisha was Utkal and Kalinga. Kalinga was a maritime power up to 15th century. Andhra and Chola were very active in maritime trade up to 15th century. The trade with south East Asian region dealt with products both in volume and quality. Some of the products brought from the South-East Asian region were consumed in the Indian states, but significant amount of materials were processed and re-exported to the countries like Iran (Persia), Greece, Italy, Rome, Egypt, Ethiopia & Somalia. These products were further exported to the European countries.
The ships carried export goods to the middle-east and European countries through the ports of Kerala, Konkan and Gujarat. The Saurashtra and Kutch are part of present day Gujarat. The products coming from Rome, Greece, Persia and European countries were exported to South-East Asia, China and Japan through the ports of Indian coastal states. The building of Ships and boats and sea-bound crafts were encouraged by the emperors, kings and rulers of Indian states. The ancient Bhojpur kingdom was famous for quality ships and boats made out of local wood.
Surat in Gujarat, Tamralipti in West Bengal, Manikpatna and Chandbali in Odisha, Kalingapatnam in Andhra Pradesh, Nagapatnam and Pumpuhar in Tamil Nadu and Konam in Kerala were active in building ships and boats. These ships were built to meet the requirements of long and harsh maritime journey to various countries. Ships and boats were also exported to ancient countries like Egypt, Yemen, Sri Lanka, Persia, Burma, Malay, Siam, Cambodia, Champa , Java, Sumatra, Bali and Borneo.
Maritime activities like trade, commerce and naval movement were recorded from archeological evidences and found from various places of eastern India and Burma. Some of these evidences are related to maritime trade were dated back to the time of Buddha. The Buddhist preachers and monks moved from eastern India to other countries of South East Asia, Sri Lanka and China along with maritime traders and merchants. In many cases, the traders themselves propagated the ideas and concepts of Buddhism to the people of Sri Lanka, South-East Asia, Thailand and Japan.
The Greek philosopher Megasthenes has noted that the Mauryan Empire had its own navy and merchant vessels. Tamralipti was there royal port situated on the mouth of river Rupnarayana (tributary of Ganga).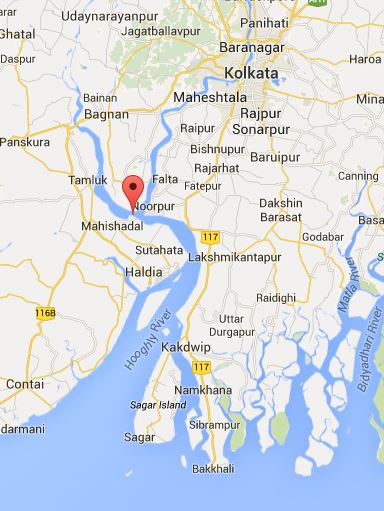 The river Rupnarayana joins Hooghly River and flows into Bay of Bengal near Haldia. The ancient Tamralipti is the present day Tamluk. It is the district headquarters of East Medinipur District. The name Tamralipti was linked to the trading of Tamra (Copper) through this port. There were some important ports in Kalinga, the present day Odisha. These are Chandabali, Katikardama(present day Cuttack), Manikapatna and Pallur.