Industrial Economy of Germany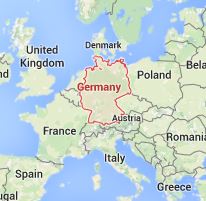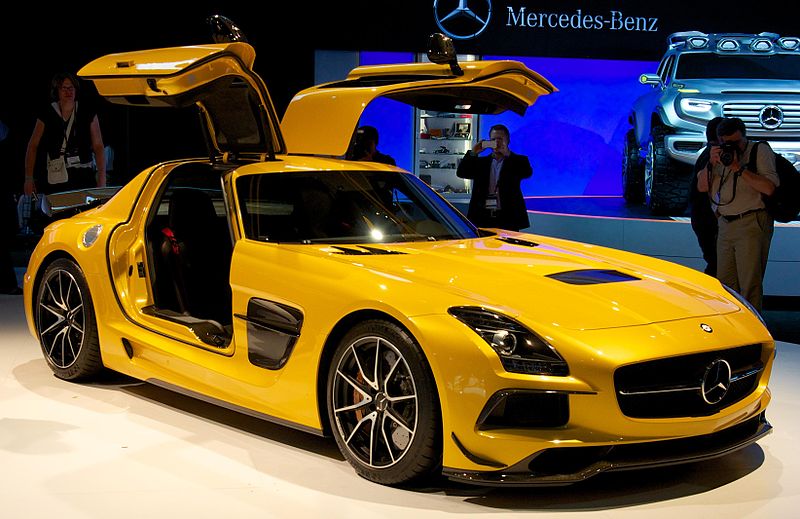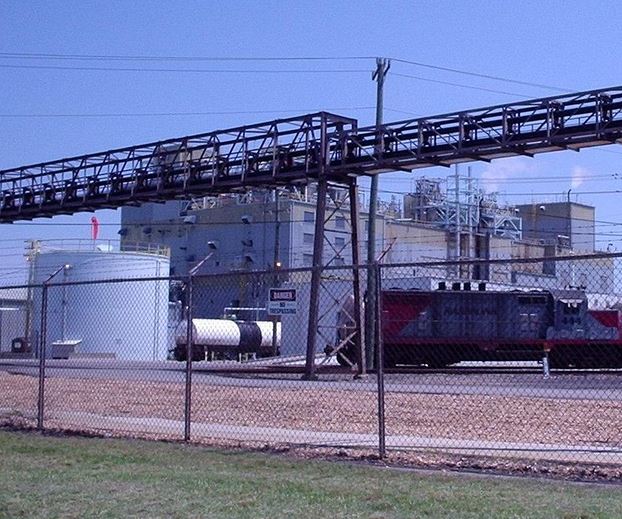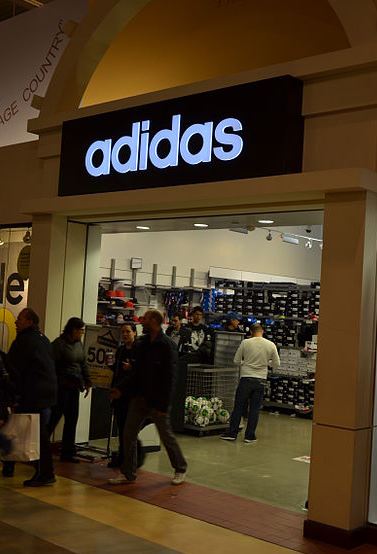 Germany is located in the Western Europe. It has an area of 3,57,021 sq.km. The adjoining countries are Denmark, Poland, Czech Republic, Austria, Switzerland, France, Luxembourg, Belgium and the Netherlands. The mountain ranges of Alps stretches from the south to the North Sea coast. The central upland region is covered with forests and vegetation. The low lying lands of north are dotted with marshes, lakes and swamps. The important rivers are Rhine, Danube and Elbe. The climate is temperate with cool and cloudy winter and warm summer. Germany has 16 states. These are Bavaria, North Rhine--West Phalla, Baden-Württemberg, Lower Saxony, Hesse, Rhineland--Palatinate, Berlin, Saxony, Hamburg, Schleswig--Holstein, Brandenburg, Saxony--Anhalt, Thuringia, Mecklenburg--Vorpommern, Saarland and Bremen. German built some of the beautiful cities with medieval and modern architecture. The cities are Berlin, Hamburg, Munich, Cologne, Frankfurt, Stuttgart, Dusseldorf, Essen, Dortmund, Dresden, Hanover, Bremen,Dulsburg, Potsdam, Hydelburg, Lepiz and Wolfeburg. The economy of Germany is largest in Europe and fourth largest in the World after USA, China and Japan. The standard of living in Germany is very high. Export of goods and services account for more than one third of the national output and income. Germany has extensive highways and large network of railways. It has some of the busiest airports with links to major cities of the World. Frankfurt, Berlin and Munich are major hubs for airlines in Europe and World. Lufthansa is the major airlines of Germany.
The currency of Germany is Euro. Germany is the most important member of the European Union. It played major role in uniting the European Union members for trade, commerce and industrial development in Europe. Germany and France made special efforts for the introduction of a single currency in Europe as Euro. It has a surplus economy with the GDP at 3.636 trillion dollars during 2013. In the same period the export was 1.459 trillion dollars. The import was 1.194 trillion dollars. Life in Germany is of very high standard. Housing, School, Childcare, Healthcare, Safety, Security, Mobility, Connectivity, and social life are of very high level and quality in Germany. The service sector of Germany contributes 70 percent to the national economy. The industrial sector contributes 29 percent to the economy of Germany. The primary sectors like agriculture, forestry and mining contribute one percent to the national income. The trade fairs of Germany are very popular among the industries. The Hanover trade fair is the most popular trade fair in the world. Germany is famous for low level of corruption and high level of innovations. Research and development in science, technology, medicine, textiles, automotive and aerospace are of very high standard. In patents Germany is third after USA and Japan. The agricultural production is third largest in Europe after France and Italy. The produces like wheat, potato, barley, vegetables, fruits, milk, egg and meat are produced here. One third of the total area of Germany is covered by forests. Germany has developed some of the best methods of forest management and harvesting of forest produces. The timber demand is met from the existing plantations and forests. Some timbers are imported from Canada, Sweden, Norway and other countries. Paper pulp, paper and news prints are imported from Canada and other European countries.
Germany is having some mineral deposits and uses them for the industries. It has the largest deposits of lignite in the world. Lignite is used as fuel in the power plants to produce electricity. Germany has deposits of iron ore, copper, silver, gold, uranium, nickel, lead and zinc. It has deposits of coal, natural gas, potash and rock salt. Germany gets energy from lignite, coal, natural gas, crude oil and uranium. It uses bio fuel, wood, solar power, wind power and hydro power. The small and medium scale industries are encouraged and they contribute significantly to the industrial output of Germany. It is the fifth largest consumer of electricity in the world. It is the highest consumer of electricity in Europe. Germany imports natural gas from Russia, UK and Netherlands. It also imports oil from Norway, Russia, Middle East and Venezuela. It imports coal from Russia and Poland. The industry sector employs 30 percent of the work force. The service sector employs 68 percent of the work force. The sectors like agriculture, forestry and mining employ remaining 2% of the work force. The total work force employed is more than 41 million people. The major sectors of the industries are automotive engineering, mechanical engineering, plant engineering, chemicals, pharmaceuticals, electrical, electronics, information technology, energy, environment, construction ,steel, metal alloys, precision engineering, optics, aerospace, medical technology, leather technology, textiles, and food processing. Industries like paper, pulp, fertilizer, garments and health care sectors also contribute to the industrial productivity. To get talented and hard working professionals the Federal Ministry of Economic Affairs and Energy started a program as "Make it in Germany". The Government of Germany invites engineers, scientists, technocrats and mathematicians to come to Germany for better career opportunities. The government also encourages innovative enterprises to come to Germany.
German imports crude oil, diesel, petrol, heavy oil, aviation fuel, machines, engines, electronics ,computers, vehicle parts, tyre pharmaceuticals, chemicals, rubber, coal, coking coal, coke, minerals, metals, alloys ,and timber products. The metals like tin, copper, lead, zinc, nickel, cobalt, platinum, gold, silver, aluminium, steel, pig iron, sponge iron, and scraps. It also imports ferro silicon, ferro manganese, ferro chrome, ferro molybdenum, ferro tungsten and ferro vanadium. It imports gems, diamond and precious stones. German imports include fertilizer, rock phosphates, potash, gypsum, limestone dolomite and building stones for local consumption. The imports include plastics, petrochemicals, sulphur, naptha and bitumen. The rare earth minerals, titanium, tantalum and silicon minerals and metals are also imported. German exports machines, engines, cars, buses, trucks, heavy vehicles, auto parts, electrical, electronics, medical instruments, chemicals, paints, dyes, pharmaceuticals, detergents, plastic products, aero-engines, and parts, aircraft, ships, arms, heavy machines , construction machines, train engines and compartments, power plants, furnace, rotary kiln and crushers. It also exports chemical plants, paper plants, textile machines, leather tanning machines, leather goods, shoes, bags, spots goods, woolen garments, toys and bicycles.
Some of the best brands are produced in Germany. Some of the rich and large companies are having their head offices in German cities. The names like Lufthansa, Adidas, Puma, DHL, SAP, Merck, Bayer, Krups-Demag, Lurgi, Thyseen, Das Auto, BMW, Siemen, Mercedes--Benz, Daimler, Volkswagen, and Allianz are originated from Germany. Many countries are trading partners of Germany. The members of the European Union are major trading partners. The countries like USA, China, Japan, Russia, France, Italy, UK, Netherlands, Spain, Belgium, Brazil, Canada, Mexico, India, Australia, South Korea, Turkey, Saudi Arab, Poland, Luxemburg, Austria, Norway, Sweden, Switzerland, Indonesia, Thailand, Singapore, South Africa, Finland, Portugal, Denmark, Greece, Czech Republic, Malaysia, Hungary Romania, Georgia Kazakhstan and Iran are trade partners of Germany. The education system and the universities are best in the world. Some of the hospitals are best health care centers of the world. The cities, resorts, monuments and international trade fares attract large numbers of visitors to Germany. The art, music, dance and architecture are best in the world. The sports like football, hockey, athletics, gymnastics, horse riding, swimming, and tennis are very popular and produced world class sports persons in Germany. It moves forward to achieve the best in all aspect of life.